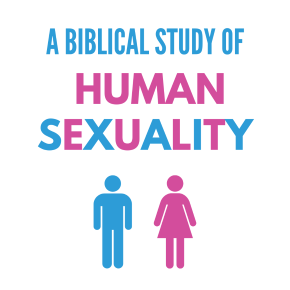 Every Sunday, from 09/18/2022 to 10/30/2022, 9:00 AM - 10:15 AM
Join Pastor Joe Brown as we dig deep into the Biblical passages related to human sexuality. Using the Bible and our denomination's report on human sexuality, this two month study will deal with such topics as sexual purity and homosexuality. Our hope is that the Gospel renews our minds and hearts and clarifies Christ's heart toward His people.
---
Sign up here for a timeslot to come speak to Pastor Joe about anything related to this class.
---
Class Handouts, "Q&A"s, and Audio
The audio will only be available to anyone in the class who can't make it that week. If you would like the audio, contact Joe.
The Q&As from each class are password-protected. If you would like the password, contact Joe.
September 18: Class 1 Handout / Q&As (password-protected) / Audio available upon
September 25: Class 2 Handout / Q&As (password-protected) / Audio available upon
October 2: Class 3 Handout / Q&As (password-protected) / 3 Audio available upon
October 9: Class 4 Handout / Q&As (password-protected) / 4 Audio available upon request
October 16: Class 5 Handout / Q&As (password-protected) / Audio available upon request
October 23: Class 6 Handout / Q&As (password-protected) / Audio available upon request
October 30: Class 7 Handout / Q&As (password-protected) / Audio available upon request
---