RUNNING CLUB
Do you want to run the Richmond 8k with us?
Join WEPC in partnership with the 8k Sports Backers training team!
Official training begins: September 17, 2022
Richmond 8K Race Day: November 12, 2022
We encourage ALL FITNESS LEVELS and ages to join us! Middle & high school students, college students, and adults are welcome.
*Even though the Sports Backers official training starts Sep 17, we have a small group training currently on Saturday mornings at 7:30 AM. This is for all fitness levels.*
Contact: Changjwok Deng
---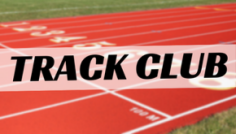 Come run with us! Track Club typically runs during the months of July and August. Youth and adults gather twice a week at a local track during the summer for running, stretching, and drills, followed by ice pops and a Gospel message. For more information about this ministry, please contact or .
*Track Club is on break until the Summer of 2023.*