RUNNING CLUB
Do you want to run the Richmond 8k with us?
Join WEPC in partnership with the 8k Sports Backers training team!
Official training begins: September 17, 2022
Richmond 8K Race Day: November 12, 2022
Informational Meeting and Lunch: August 21 / 12 PM / Room 21
Join us to learn more about the training team and the 8k race with Jackie Quinlan, Director of Youth Programs with Sports Backers. We encourage ALL FITNESS LEVELS and ages to join us! Middle & high school students, college students, and adults are welcome.
*Even though the Sports Backers official training starts Sep 17, we have a small group training currently on Saturday mornings at 7:30 AM. This is for all fitness levels.*
Contact: Changjwok Deng
---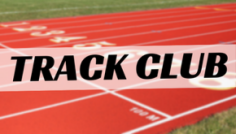 Come run with us! Track Club typically runs during the months of July and August. Youth and adults gather twice a week at a local track during the summer for running, stretching, and drills, followed by ice pops and a Gospel message. For more information about this ministry, please contact or .
*Track Club is on break until the Summer of 2023.*