RUNNING CLUB
Join the Good News Can't Lose Team if you are interested in running, jogging, or walking the Monument Avenue 10k!
Race day: Saturday, April 22
Official training: Begins Saturday, February 11 at Deep Run Park at 8AM.
All levels are welcome, as well as middle and high school students. For more information and entry fee, contact Changjwok Deng.
---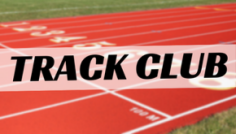 Come run with us! Track Club typically runs during the months of July and August. Youth and adults gather twice a week at a local track during the summer for running, stretching, and drills, followed by ice pops and a Gospel message. For more information about this ministry, please contact or .
*Track Club is on break until the Summer of 2023.*