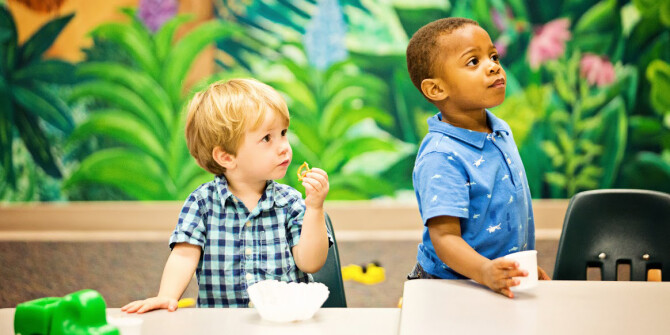 ***Children are required to wear a mask indoors while participating in Sunday School (Preschool Quest - Fifth Grade), Children's Worship (Preschool Quest - Second Grade), and Kids Club (Wednesday nights, beginning on September 29).
SUNDAY MORNINGS

9 AM, Room 25
for 4–5-year-olds who are not yet in kindergarten
Using music, crafts, creative storytelling, and the New City Catechism as our guide, we teach our preschoolers that they belong to Christ.



9 AM, downstairs classrooms
for K–5th graders
We believe that the Gospel changes everything, and kids are never too young to see Jesus, ask questions, and grow in their faith. K – 5th grade classes use the Show Me Jesus curriculum by Great Commission Publications.
Kindergarten/First Grade-Room 34

Second/Third Grade-Room 29

Fourth/Fifth Grade-Room 23



10:30 AM, Chapel
for preschoolers (age 4 & 5) - 2nd graders
Children join their families for the 10:30 AM service in the sanctuary and, just before the sermon, are invited to the Chapel for songs, scripture, and a Bible lesson. Please pick up your children from the Chapel.
On the first Sunday of each month, Children's Worship is not offered during the Worship Service so that children can learn about worship alongside their parents. As always, children are welcome and encouraged to worship with their families in the service at any time. Children's Worship uses the Dwell curriculum by Faith Alive Christian Resources.
---
WEDNESDAY EVENINGS

Resumes February 2
6 – 7:30 PM, Room 25
for K–5th graders
**Check-In will be downstairs near the gym doors.**
Kids Club is a great opportunity to meet mid-week for Bible stories, games, music, and crafts! Contact: Emily Meeks

---
VACATION BIBLE SCHOOL
for 4-year-olds (by June 30) through completed 4th grade

VBS is an exciting week of drama, songs, games, Bible lessons, crafts, and fun as kids learn more about the Gospel.
VBS 2022 will be held from 5:30 - 8 PM from June 27-30.
---
Questions? Contact Children's Ministry Director Emily Meeks, Children's Ministry Administrator Colleen Jacoby, or Pastor Joe Brown.