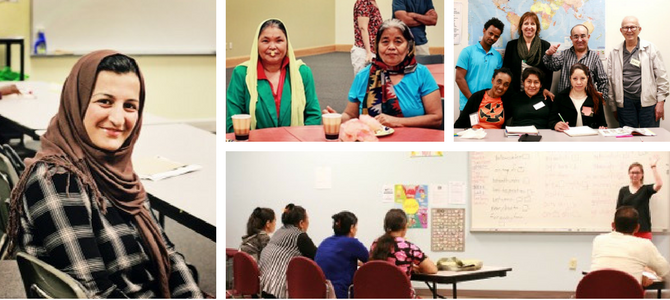 2022-23 ESL classes
*As of 9/25/22, the Tuesday night classes are full and registration is CLOSED.*
Thursday morning classes are still open and will begin on Thursday, October 6, 9:30-11:30AM. Students are expected to be in class by 9:45 AM.
Adult Registration Fee: $25/person
Childcare (6 months - 5th grade) Registration Fee: $25/family
This ESL Program uses lessons from books and stories from the Word of God to teach English. If you register for the ESL Program, you will be required to stay for the entire Program time.
---
Volunteers are needed!
If you would like to know more about being a volunteer in the ESL program, or if you have any questions, please contact Heather Glissman.
If you are interested in volunteering with ESL, please complete this Volunteer Application.