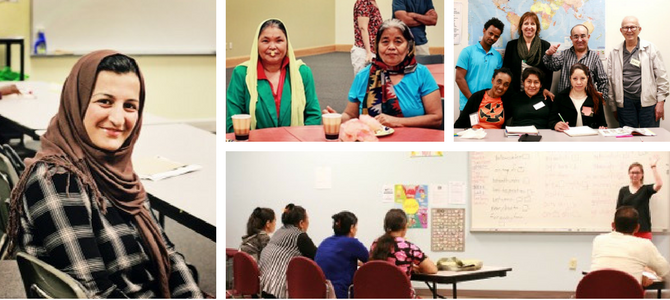 *There are no ESL classes in June, July, and August. *
Fall 2022 ESL classes
August 16: Online ESL registration begins!
*Please check the website for a link on August 16 to register for classes. Registration must be completed to attend class.
September 13: Classes will begin for the Tuesday night (6-8pm) session.
September 15: Classes will begin for the Thursday morning (9:30-11:45am) session.
Volunteers are needed!
If you would like to know more about being a volunteer in the ESL program, or if you have any questions, please contact .
If you are interested in volunteering with ESL, please complete this Volunteer Application.