WEPC offers a variety of opportunities throughout the week for adults to gather for fellowship and discipleship.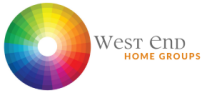 Home groups are a great way to make a big church smaller, meet people, and get into the Word. If you have questions about home groups at WEPC, or would be interested in joining one, please contact Joy Andrews.
Visit our Home Group event page for more information about joining specific groups!
---
WEPC Marriage Conference

Saturday, October 29 / 9 AM - 6 PM
Roslyn Retreat Center, Richmond, VA
Spend time together being encouraged in the gospel! Join us for a day of teaching, fellowship, food, and small group discussion. We will hear from Pastor Brian Fletcher from Spring Run Presbyterian Church as he points us to the only hope we have in marriage. Open to all married and engaged couples. Visit the event page for more information and to register!
---

Human Sexuality
Weekly through Oct 30
9:00-10:15 AM / Rm 810
Join Pastor Joe Brown as we dig deep into the Biblical passages related to human sexuality. Using the Bible and our denomination's report on human sexuality, this two month study will deal with such topics as sexual purity and homosexuality. Our hope is that the Gospel renews our minds and hearts and clarifies Christ's heart toward His people. Visit the Adult Sunday School page for more information and resources.
---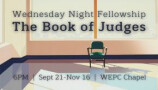 The Book of Judges
Wednesdays through Nov 16 / 6 -7:30 PM
WEPC Chapel


We all need a flawless Savior, to whom all flawed human saviors point. And as we wait for God to deliver us, He offers grace to people who do not deserve it, or seek it, or even appreciate it after they have been saved by it. How would it change you to trust that such grace is yours? Led by Pastor Kevin Greene, Matt Bouknight, and Worship Arts Director Becca Wethered. Visit the class page for more information.
---
How to
Pray

for

Others

Sundays / October 2, 9, 16 / 9:00 AM / Room 160

Jesus knows that prayer is challenging for us all. Yet, He calls us to great boldness in our prayers for one another and in the ministry of the Gospel. In this brief training class, we will learn the basics of praying for others--confessing our sin, boasting in Christ, and interceding for the needs of our congregation and the advancing of His Kingdom. Led by Kevin & Kim Greene. Email Kevin Greene to register.
---
The church as refuge seminar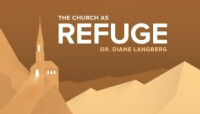 Saturday, October 1 / 8:30 AM - 12:30 PM
Stony Point Presbyterian Church
Join us for a seminar designed to help the church understand the nature of abuse and respond to it with truth and grace. The speaker will be Dr. Diane Langberg, international expert on power, abuse, and trauma with 50 years of clinical experience. Dr. Langberg will give 3 talks throughout the morning and there will be a Q & A to follow. For more information, click HERE.
---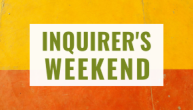 November 11-13 / Fellowship Hall
For those interested in learning more about our church and the possibility of membership in the future. Inquirer's Weekend is a wonderful time to meet our pastors in a group setting and learn some foundations of Christianity, foundations for our church's worship, and opportunities for connection and service with others. Click HERE for more information and details. Questions or to RSVP, contact Karen Howe.
---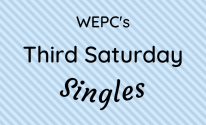 September 17 / 4:00-5:30 PM / Library
Join us for fellowship, devotional study, prayer, and an optional dinner. Visit the event page for more information, or contact or .


---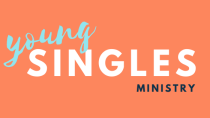 Are you a Young Single looking to know others and be known in your own stage in life? Are you looking to grow in your renewal in the Gospel? Join us monthly for lunch, worship, and prayer, and feel free to invite a friend! We look forward to seeing you! Contact and Crutcher for more information about this fellowship.
---
Discipleship Podcast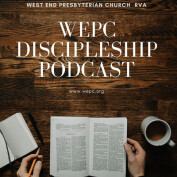 Season 3 - A Study of the Book of Acts
Subscribe wherever you listen to podcasts
The third season of the WEPC Discipleship Podcast is available now! If you have been praying for revival during the time of COVID, then you can study the Book of Acts along with Sarah, Elliott, and Joe, as we seek to apply the Gospel of Jesus to the world we live in now.