** During the Virginia's "Stay-at-Home" order because of the COVID-19 pandemic, all normal programs have been postponed. The information below will be accurate at an unknown later date. For up-do-date information, please see the information buttons on the church's homepage.
WEPC offers a variety of opportunities throughout the week for adults to gather for fellowship and discipleship.
---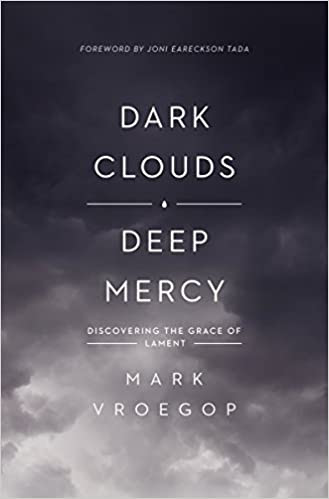 "Dark Clouds Deep Mercy" Book Study
Wednesdays through July 29
7:30 - 8:00pm Live Panel Discussion
Please join us for an 8-week Bible and book study about lament. Lament is the practice of bringing our sorrows to God through prayer. Using the book "Dark Clouds Deep Mercy" by Mark Vroegop, we will host a live panel discussion on Wednesday nights on the church website and the wepcRVA YouTube channel. Recordings of the live panel discussions will be available for viewing on the wepcRVA YouTube channel anytime after Wednesday of each week during the duration of the study. Discussion questions and study guides will be available through the church website for personal reflection or small group study. It is encouraged that you purchase the book ahead of time. Please contact Joy Andrews with questions.
Click HERE to go to the Study Guide/Live Stream Recordings page.
---
Home Groups

Visit the WEPC Home Groups page for more information on how to get involved in a small home group community!
---
Apostles' Creed
This Spring, the elders of WEPC led us through a study of the Apostles' Creed. Click here to learn the basics of our faith with an in-depth look at the doctrines that unite all Christians.
Click HERE to find the audio and handouts of previous series - from the Bad Guys of Matthew, to the In Between series, to Union with Christ.
Questions? Contact Pastor Joe Brown.
---
Renewal rva
The purpose of Renewal RVA is to build relationships both within the WEPC church body and with our community neighbors to share the Gospel and point people to faith in Jesus. Renewal RVA seeks to energize outreach activities toward people in our circles of influence and our immediate neighbors—outreach opportunities to confidently invite the skeptics in our lives to consider and know Jesus.
Click HERE to learn more about RVA Renewal's mission and vision.
---
Young Adults Ministry
Are you a Young Adult (20s & 30s) looking to know others in your own stage in life, and looking to be known? Are you looking to grow in your renewal in the Gospel? Be a part of the WEPC Young Adults Ministry. Contact Mark & Rebecca Crutcher to get connected.
---