The purpose statement for the WEPC Men's Ministry is "to point men to Jesus Christ as their sole sufficiency by gathering together, loving one another, bearing one another's burdens, sharing in one another's joy, teaching and applying the truth of the gospel, and serving others above ourselves to the glory of God."
In order to achieve this, the Men's Ministry Leadership Team believes it is imperative to gather together as safely and cautiously as possible.
The coronavirus is a deadly disease and we do not take it lightly. But the lethargy and spiritual disease that creeps in when Christians are not meeting together on a regular basis can be deadly as well. The Men's Leadership Team is already seeing the results of some of that peeking out in men's lives right now. We do not want to take that lightly either.

---
The Second Monday Podcast
Season One - A conversation on the book of James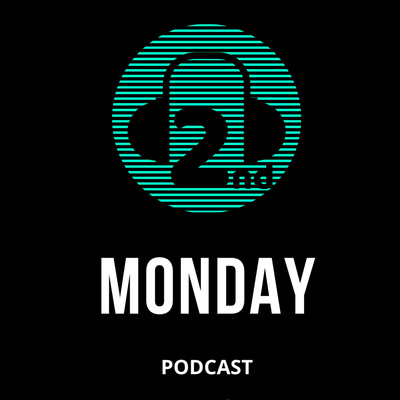 Join Gordon Collier, Elliott Gravitt, Joe Brown, and some special guests every Friday as they walk through the New Testament book of James and discuss its implications to the life of Christian men in the West End of Richmond, Virginia in 2020.
You can find the podcast on the WEPC website and wherever you listen and subscribe to podcasts.
June 5, 2020
James 1:1-4
Audio
June 12, 2020
James 1:5-11
Audio
June 19, 2020
James 1:12-18
Audio
June 26, 2020
James 1:19-25
Audio
July 3, 2020
James

1:26-2:7

Audio
July 10, 2020
James 2:8-13
Audio
July 17, 2020
James 2:14-19
Audio
July 24, 2020
James 2:20-26
Audio
July 31, 2020
James 3:1-12
Audio
August 7, 2020
James 3:13-18
Audio
August 14, 2020
James 4:1-6
Audio
August 21, 2020
James 4:6-10
Audio
August 28, 2020
*Conversation with Ford*
Audio
September 4, 2020
James 4:11-17
Audio
September 11, 2020
James 5:1-6
Audio
September 18, 2020
James 5:7-12
Audio
September 25, 2020
James 5:13-20
Audio
---
MEN'S ONLY SMALL GROUPS
If you would like to join a group of men from WEPC who meet regularly to study the Bible and pray together, contact Joe Brown.
---
MEN'S (35+) PICK-UP BASKETBALL
(Currently not meeting because of COVID restrictions.)
Mondays, 6:30-8:30 PM (Gym)
(8 PM start on 2nd Mondays)

Join us for a game or two and a chance to meet other men from the church and community.