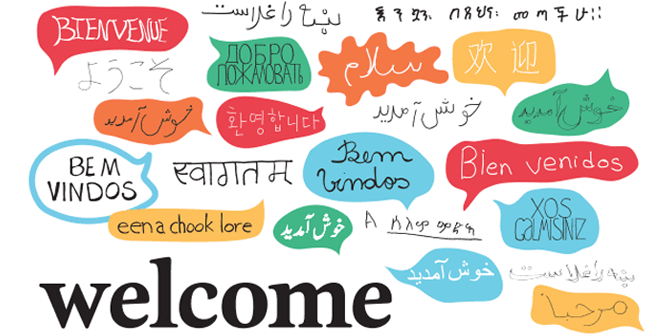 We are glad you are interested in the WEPC's Neighborhood Outreach Ministries!
Our vision is to be loving, merciful, Christ-centered neighbors desiring to see neighborhood families transformed and renewed by the Gospel of Jesus Christ (Micah 6:8; Romans 1:16). We do this through our mission, which is to glorify God by walking alongside our neighbors as we equip, serve, and preach Christ and fellowship together.
Learn more information or volunteer with Neighborhood Outreach!
---
upcoming events:
Healing Conversations Training
Sundays, October 23, 30 and November 6, 13
12:15 - 1:45 PM (light lunch provided)
For anyone interested in exploring how to talk with refugees or others who have been through trauma. We will use a 4-session curriculum from Multiplying Hope which pursues Kingdom healing through the principles of community, faith and purpose. We will discuss trauma, listening skills, healing, and stories from Job and Elijah. All are welcome for this interactive training. Contact: Lori Bowman
---
URGENT need for volunteers for ESL Classes!
As the number of walk-in registrants grows, we are in great need of volunteers to help with our ESL program. We are especially in need of men. Join us as we work with the nations that God brings to our building every week. ESL is a great opportunity to develop relationships with people from all over the world: help them learn about our culture, gain language skills, and share the Gospel with them! Visit our ESL page for dates and other information. Contact: Heather Glissman


---
RUNNING CLUB
Do you want to run the Richmond 8k with us?
Join WEPC in partnership with the 8k Sports Backers training team!
Official training begins: September 17, 2022
Richmond 8K Race Day: November 12, 2022
*Even though the Sports Backers official training starts Sep 17, we have a small group training currently on Saturday mornings at 7:30 AM. This is for all fitness levels.*
Contact: Changjwok Deng
---
EQUIP our neighbors in Jesus' name with resources, tools, and skills such as:
SERVE: We seek to extend love and receive love from our neighbors as we work together to meet needs.
Tax Preparation Assistance--Contact Changjwok Deng for more information.
FELLOWSHIP with our neighbors through fun activities while building relationships.

Sewing Friends (Fall 2022 Class: September 21-December 14, 2022)
Running (Good News Can't Lose Team & Summer Track Club)
PREACH CHRIST: Encourage one another to hope in Jesus
Spanish Bible Study--not currently meeting
RESOURCES
Learn more information or volunteer with Neighborhood Outreach!