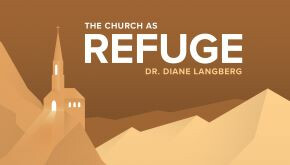 Saturday, October 01, 2022, 8:30 AM - 12:30 PM
Save the date!
Join us for a seminar designed to help the church understand the nature of abuse and respond to it with truth and grace.

Speaker: Dr. Diane Langberg, international expert on power, abuse, and trauma with 50 years of clinical experience

The seminar will feature three talks by Dr. Langberg, in addition to a Q & A:
Understanding Power and Its Abuse

The Response of the Church

Equipping Leaders to Protect and Bless the Vulnerable

Location: Stony Point Presbyterian Church (2330 Buford Road, Bon Air, VA, 23235)

Cost: The seminar is FREE and open to ALL.
Sponsored by: Barnabas Center Richmond, Church Hill Presbyterian, Christ Presbyterian, City Church of Richmond, For Richmond, Spring Run Presbyterian Church, Stony Point Presbyterian Church, Third Church, West End Presbyterian Church, & Wellspring Counseling Center
Contact: Kevin Greene

Click here for more detailed information