« Back to Staff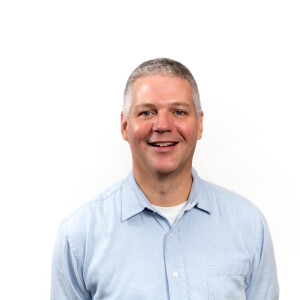 Kevin Greene
Associate Pastor
What are your primary responsibilities at WEPC?
I'm a pastor. So I lead, pray, counsel, teach, share Christ & encourage the church. I have a particular focus on worship & outreach.
What do you see God doing at WEPC?
Jesus loves His church. And I love to see people hear and respond to the Good News that Jesus loves us by making us alive to God. There's a lot of life going on at WEPC, and I am encouraged by so many people taking risks as they follow Jesus in His mission.
What are your favorite books?
Annie Dillard's Holy the Firm, C.S. Lewis' Till We Have Faces, and the short stories of Flannery O'Conner have all challenged me to look for the mercy of God. And to expect it.
What brings you joy?

I know joy when I see the Gospel at work on human hearts (mine included).

Tell us about your family and what you like to do for fun.
My wife, Kim, and I moved to Richmond after we were married and we raised our daughter, Emma, and son, Coleman, here. We love this city.
All of us enjoy art, music, and food. A really fun thing I'm a part of right now is my face-melting rock band, The Green List. My family is amazed that the James River runs right through our city. We love to laugh.