The Soul of Shame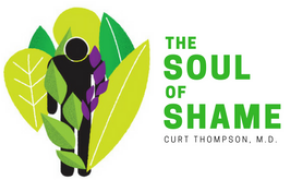 Listen to recordings from Curt Thompson's talk "The Soul of Shame" presented at WEPC on March 17, 2018
Listen to Part 1Listen to Part 2View the Book Study Guide
"Those who look to Him are radiant; their faces are never covered with shame." Psalm 34:5
We're all infected with a spiritual disease. Its name is shame. Whether we realize it or not, shame affects every aspect of our life and work. It seeks to destroy our identity in Christ, replacing it with a twisted version of self that results in hiding, faking, fear, and broken relationships.
But God has personally done something about our shame. He is telling a different story for your life.
---
Psychiatrist Dr. Curt Thompson was our speaker for the season of Lent 2018, and a group read his book, The Soul of Shame, together.
Curt's talks move through the theological and practical tools necessary to understand shame and how the Gospel overcomes the terrible power of shame in our lives. Pulling from concepts in his book, The Soul of Shame, Curt examines how our shame keeps us from being engaged in relationships, community, church, and vocation. He encourage the listener to find freedom in Christ by learning the truth about who He is and who we are as His redeemed people.