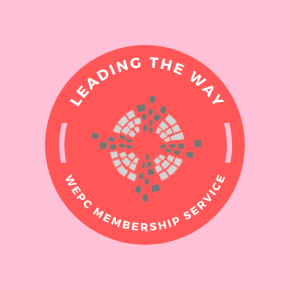 The leadership of WEPC hopes to have most of the church's regular programs back up and running by the Fall of 2021. This includes Sunday School for all ages, nurseries, youth events, mid-week classes for adults, retreats, and plenty of other special events. Our goal is to gather the people of God together as soon as possible to enable Jesus Christ to disciple His people. We need one another and we need your help.
The End of "Mandatory Nursery Duty"
Since the early days of WEPC, the Session has requested that all members serve in the nursery on a rotational basis. Over the years, this service helped establish a children's ministry that was welcoming and hospitable, while sharing the Gospel with both children and adults. However, our congregation has grown in age and mission, with more elementary school children and teenagers now, as well as a more diverse congregation through the ministry in our local community. These factors, along with the blank slate that the COVID-19 shutdown has given us, require a more dynamic approach for how we can utilize the gifts we have.
A Beginning to "Leading the Way"
Leading the Way hits at the very heart of what it means to be a church. It enables members to help fulfill the vision of WEPC to be a "biblically authentic community of faith expressing itself in love," as well as fulfill the membership vow to "support the worship and work of the church."
Members of WEPC, we need you to lead the way in reopening the ministries of the church. Beginning September 2021, all WEPC members will be expected to serve on a rotational basis in at least one of the regular ministry areas on a Sunday morning. This includes hospitality, nursery, communion, worship arts, youth ministry, teaching, food pantry, and more. *Even if you already serve on a team or in a ministry program, we would like you to still complete the form.*
Deadline for form submission: September 30
What to Do
Prayerfully read 1 Corinthians 12 and 1 Peter 4:10-11.
Evaluate your spiritual gifts. Ask yourself, "What do I enjoy doing?" Ask yourself, "What needs does WEPC have?"
Read through the descriptions below of each Member Volunteer Service.
Leading the Way Member Services Descriptions
4. Click on the button below to select your Member Volunteer Service. Deadline for form submission: September 30