Every Sunday, 9:00 AM - 10:15 AM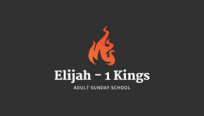 Weekly through May 22
9-10:30 AM / Library
Please join Matt Bouknight as he leads the class through a continuation of the study of 1 Kings.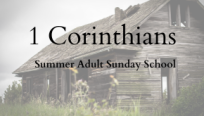 Weekly, June 5 - August 28
9:15 -10:30 AM / Library
In Paul's first letter to the young church at Corinth, he addressed the pressure of being choked by the godless environment. We are still feeling this suffocating pressure today. The letter also deals with how Christians should practically deal with issues within the church. Please join Bryce Allison, Gordon Collier, and Paul Howe as they lead us through this study.