Advent is a four-week-long season (beginning SUN, November 29) leading up to Christmas that helps us to remember Christ's first coming and reflect on the mystery of the Incarnation. It also teaches us to look eagerly for His second coming when He will return to redeem His creation and exercise His rule with all power and authority. Advent is intended to remind us of our need for a Savior in a dark world.
The people who walked in darkness have seen a great light; those who dwelt in a land of deep darkness on them has light shined.
-Isaiah 9:2
---
Family Advent Tree Project

The Advent Tree is a wonderful, interactive way to involve the entire family in your Advent studies. This family packet will include scripture for the day and a reference to The Jesus Storybook Bible. In addition, each family will receive a tabletop Christmas tree and light set to use as their Advent Tree, as well as ornaments that go with the daily scriptures. The Family Advent Tree Project will follow along with the Adult Advent Reflections and Podcast (see description below).
We invite you to pick up the Family Advent Tree Project in the church Gallery!
---
Adult Advent Reflections and Podcast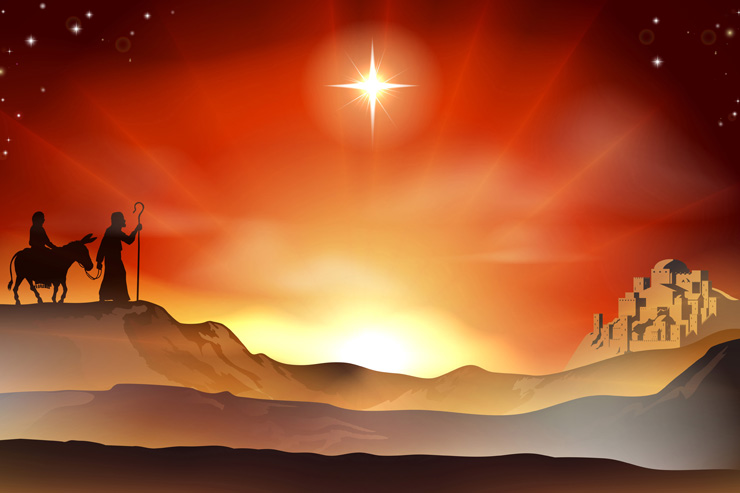 Beginning Tuesday, December 1, a daily Scripture reading and prayer will be available on the WEPC website. You can access the daily Advent reflections here. The Scripture readings will take you on a trip through the Old Testament and show how Christ has been foretold since creation. Each Monday, a podcast will also be available, and can be found wherever you listen to podcasts, as well as at the reflections page linked above. The podcasts will discuss the Old Testament stories and how they intersect our quarantined life. The adult study will follow along with the Family Advent Tree Project, so it can be used by itself or in conjunction with the Family Project.
---
Angel Tree 2020
Due to Covid-19, we have established an online resource to duplicate our traditional Angel Tree program, including continued support of our church partner in downtown Richmond, Cathedral of Prayer.
Click on the button below to donate or choose an Angel. You will see two options in the "Choose a recipient" list:
Child by name
By selecting an Angel, your $50 contribution will be used to provide the child a gift package that will include a $50 gift card, in addition to Gospel materials from Prison Fellowship and Cathedral of Prayer.
$50 Gift Card
By selecting a gift card option, your $50 contribution will be used to purchase a $50 gift card. These gift cards are critical, as they provide us funding for Angels that we learn about late in the process, and also help Cathedral of Prayer to support members of their congregation and neighborhood.
The final date to contribute to Angel Tree is Friday, December 11, at 5 PM.
Thank you for your generosity. By supporting Angel Tree, you are supporting not only the children of prisoners, but also a church community in the midst of the children and their caretakers.
---
STEP Christmas Store
STEP (Strategies to Elevate People), a supported mission of WEPC, is collecting donations of new, unwrapped children's gifts, with the original purchase price identified on the item by Sharpie or a Sticky Note. These donations are then marked to half price or less and made available to the parents of children living in Gilpin Court. The Christmas store offers parents the dignity of making a sacrifice of love for their children at an affordable price.
We invite WEPC families to help in two ways:
Donating items for the Christmas store. Donations are due by Sunday, November 29 to the WEPC office.
Volunteering at the store on December 5, 9 AM - 5 PM. Visit the volunteer sign-up page.
Donation suggestions: Skateboards, Arts & Crafts, Sports Equipment (Basketballs), Building Blocks, Electronics, Toy Cars/Trucks, Bikes, African-American Dolls, Educational Toys, Gift Cards to fast food restaurants (McDonald's, Burger King, & Chick-Fil-A)
---
Bethlehem Walk
Where: Salem Baptist Church
When: Saturday, December 5, at 6:00 PM
To reserve your spot, please sign up HERE or contact Ann Long.
---
Drive thru christmas event
WEPC's Wrap Around Foster Care ministry will be helping Henrico Faith Partners with a "Drive Thru" Christmas Event on 12/19. The event is for all children in foster care in Henrico County and Richmond City to come and "shop" and get gifts for their loved ones. WEPC will be responsible for a "gift wrapping" station for approximately 100 families.
Donations needed for the WEPC station:
-wrapping paper
-bows
-ribbon
-gift tags/stickers
Please drop off gift wrap donations at the WEPC church office by Sun, 12/13. If you have questions or would like to volunteer at the event, reach out to Charlotte or .
---
Christmas Eve Services
4 PM: Family-friendly service celebrating our Savior's Advent through Scripture and song. Children are encouraged to bring an offering of non-perishable food for the WEPC Food Pantry. This service will take place outside in the parking lot.
7 PM: Service of Lessons and Carols celebrating our Savior's Advent through Scripture and song. This service will take place in the Sanctuary and will be livestreamed. RSVP required (link will become active in December).
Deacons' Ministry Fund Offering
At both Christmas Eve services, we will take an offering which provides financial assistance for the needy in our church and community and for
ministries approved by the WEPC Diaconate.