« Back to Staff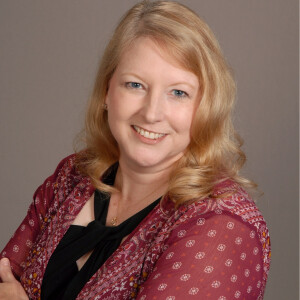 Lara Finnie
Licensed Professional Counselor (LPC) / Abiding Branches, LLC
office: (804) 552-1524
Phone (private, confidential): (804) 552-1524
Counseling Website: Abiding Branches
What are your primary responsibilities?
I am a Licensed Professional Counselor (LPC), available for counseling individuals, couples, and families.
Why are you excited to be a part of WEPC?
West End Pres has been my home for over two decades. I am overwhelmed God has put me in a role that supports the members of this church and community - though I could never give back everything I have received from this church.
What is your favorite movie? Why?
I love funny movies with great lines I can randomly quote — sometimes in context, sometimes not. For example:
Oh Brother, Where Art Thou? "She done R-U-N-N-O-F-T."
The Replacements "Pain heals; chicks dig scars; glory lasts forever."
The Black Knight "Is that all you possess?"
The Longest Yard "Can of corn, I'll be all right."
Talladega Nights: The Ballad of Ricky Bobby "If you're not first, you're last."
Tell us about your family.
When my husband, Tony, and I are not watching goofy movies with great lines, we are thinking about fine cuisine. Tony is a phenomenal chef who creates five star dishes. Some of my favorites are Boeuf Bourguignon, duck with cherry sauce and couscous, chicken stuffed with prosciutto and mozzarella, and tuna with mango salsa and coconut rice.