« Back to Staff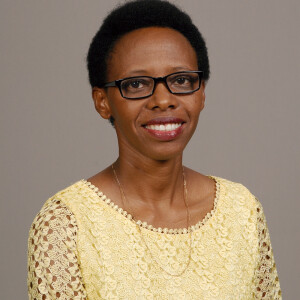 Evelyne Rusagabandi
Neighborhood Outreach Assistant Director
What are your primary responsibilities at WEPC?
I am the Neighborhood Outreach Assistant Director. My primary responsibilities are the Tutoring Ministry and the ESL kids Club.
Why are you excited to be a part of WEPC?
For me it is an honor to work in the house of God and to work with people of God. I am excited to be part of WEPC because of the love they show me and also I like the fact that they give the Kingdom of God a priority.
What is your favorite book?
My favorite book is the Bible because it tells the Truth
What brings you joy? Why?
Drinking water when I am thirsty brings me joy. When I drink it, I always remember the love of God
Tell us about your family and what you like to do for fun.
I like reading and taking care of my kids- they keep me busy.