« Back to Staff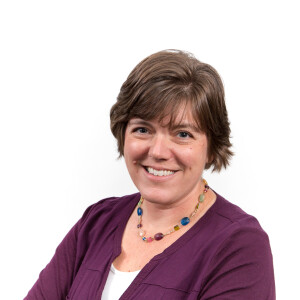 Kristin Tetterton
Administrative Director
What are your primary responsibilities at WEPC?
My co-director, Ann Long, and I share the job of Director of Administration. Our shared duties include coordinating building maintenance and scheduling, in addition to managing the office and administrative staff. Additionally, I handle the Human Resources duties for the staff, which includes coordinating health and insurance benefits and employee records.
Why are you excited to be a part of WEPC?
​The Gospel is preached every day, in various ways, to our members, attenders, visitors, and neighbors.​ I believe God has uniquely placed us in this neighborhood and He is drawing people to Himself. I love the variety of ministries here; the sense of community in worship, classes, events; and the underlying truth that Jesus leads the church in everything.
What brings you joy? Why?
​My two cups of coffee in the morning (my quiet time before everyone else in the house wakes up), fall weather (50-70—I don't like being hot!)​, tennis (fun) , and reading in bed before I fall asleep (it's cozy and helps me wind down from the day).
Tell us about your family and/or what you like to do for fun.
​I am married to my wonderful husband, Jim, and we have a daughter, AnnaCaroline, ​and a son, Tucker. Our family loves hanging out, taking walks and hikes, satisfying our "sweet tooth" moments together with ice cream or milkshakes, and visiting with friends and family.