« Back to Staff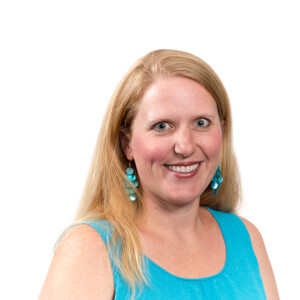 Ann Long
Administrative Director
office: (804) 741-6562 x.10
1. What are your primary responsibilities at WEPC?
My job has several layers. I welcome and greet people into our church, and also connect people to other people and ministries. I also oversee the building and grounds maintenance, provide correspondence with deacons, elders, and membership, and lead administrative support for the pastors.
2. What do you see God doing at WEPC?
I see God really pushing people to figure out what it means to follow Jesus in their daily life and how the Gospel applies to the joys and difficulties of life.
I've been a part of this church long enough now to get to see covenant children baptized and then proclaim faith. Seeing God's faithfulness through this church is encourages and motivates my own testimony.
3. What is one of your favorite stories?
I love hearing and telling stories. Story-telling is a big part of my family and how we spend time together. We love to tell stories, to laugh and learn about each other.
4. What are some of your favorite things about Richmond?
I love that there are lots of parks and so much green space; this is an active city of people who love to run and walk and be outside. It's a city with lots of diversity with plenty of community regardless of your stage of life.
4. Tell us about your family and/or what you like to do for fun.
My husband Davison and I have three children. I love lazy Saturdays with my family, going to yard sales, and I recently got into running.