« Back to Staff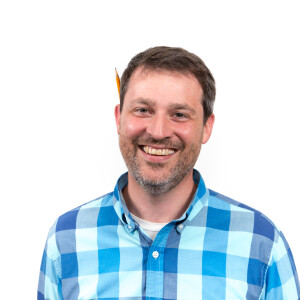 Joe Brown
Associate Pastor
office: (804) 741-6562 x.18
1. What are your primary responsibilities at WEPC?
My primary responsibility is the discipleship of the adults, and the kids of the church. I help people connect with one another as they connect with God.
2. What do you see God doing at WEPC?
What I see God doing is gathering an interesting, eclectic group of people and using their gifts for His glory. Our ministries are shaped by the needs and gifts of the congregation, and so I see God using things like the neighborhood and ministries like Friends for Life (adults with disabilities) creating a rich and beautiful picture of Christ's heart for everyone.
3. What is your favorite book?
I love to read and I've always loved to read. When I was little I loved The BFG and all of Roald Dahl's books. My favorite books now are probably East of Eden and any new book by Brandon Sanderson. I like any book that has a plot and relatable characters that help teach me about humanity.
4. What brings you joy?
I love seeing people change through the power of the Gospel.
5. Tell us about your family and/or what you like to do for fun.
Being with my wife Blair and our four children is the greatest. I'm a history guy, so we like to explore Richmond's history.